Open and close your automatic gates in all weathers from the comfort and security of your car and house. Increased security for your family and property as your gates will automatically close and lock behind you. We provide a complete service from on site survey, advice on design and application through to delivery and installation. Our products use the very latest technology with up to 30 month warranty on selected systems.
Intercom & Access Control
There is a wide range of access control systems to suit your individual requirements ranging from a simple remote control through to a combination of voice intercom, digital code-lock, video intercom and Radio intercom.
Arm operators for swinging gates
Our gate automation kits are of the latest technology, which fit neatly to the rear centre brace of the gate. These operators have the advantage of being easier to fit and less expensive than the underground operators but are more prominent and can only open a maximum of 110 degrees.
Underground operators
The main advantages of the underground system are that it is unobtrusive, less exposed to vandalism and can open a maximum of 180 degrees.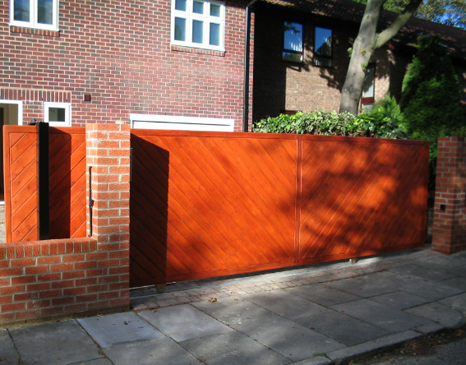 Contact us now for more information or to arrange a survey.
Copyright © W Campbell & Sons, All Rights Reserved - Telephone: 01890 882 513 or Mobile: 07790 476 128